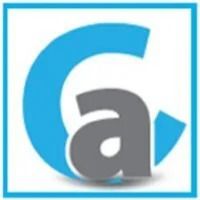 Are Document Management, Printing and Copying Costs
Crippling Your Bottom Line?
 
How to Reduce Your Copier/Printer Management
and Services Costs
Our 30-Years of 'inside the industry' Knowledge Has Saved Our Clients $100 MILLION and Counting – Why Not YOU?
WITHOUT COSTING YOU A DIME
We will do ALL the work

You will RECEIVE your Total Cost of Ownership (TCO) Report

We will identify HOW MUCH you can save

Using our advanced benchmarking, you will RECEIVE your Competitive Assessment Report (CAR)

We will evaluate your technology, regulatory compliance, document, and device security vulnerabilities, and green initiatives, identifying areas NEEDING IMPROVEMENT

We will recommend implementable methods for you to ACHIEVE savings, improved technology utilization, and best practices with improved efficiencies
Let us say that again to make it absolutely clear…
Copier Analytics will do all that AT NO COST TO YOU…
…SAVINGS with NO out-of-pocket cost, and with us assuming 100% of the risk.
It's a WIN-WIN!